Charity Akita is an unincorporated non-profit voluntary association that works to strengthen the expat and Japanese community by providing opportunities for people to connect, and to pass on the legacy of volunteerism in Akita prefecture.
To that end Charity Akita organizes volunteer opportunities, fundraisers, social gatherings and other events. We strive to support local causes and charities, primarily those located within Akita prefecture and the Tohoku region.
Contact Us at: CharityAkita@gmail.com
---
Meet the Board!
Executive Director: Peter Hall
Hi, I've been living in Akita for 2 years and counting.
Current Akita International Sumo Runner-up. (though how that happened is beyond me..)
I like flowers, bikes, the ocean, ドンマイ and flicking wooden discs around on tables. In the rest of my time, I try to convince people to join the sumo tournament.
Height: 178 cm
Relevant Skills: Fumidashi
Favourite Anime: Omoide Poroporo
Song: Rock With You
Icecream: Super Cup Cafe-O-Late
Food: KiriChanko Nabe
Hakuho Forever
Deputy Director: Chris Dean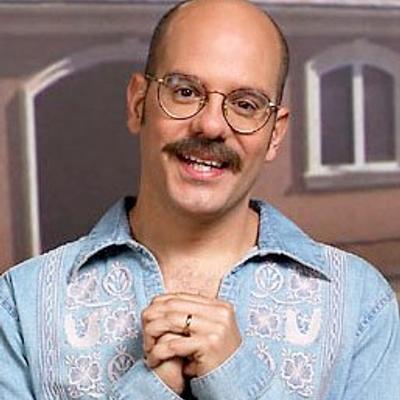 Ex-therapist and avid lover of the Blue Man Group, Tobias Chris is a 2nd year ALT from little ole' Mississippi. When he isn't stuck in a fiddle-off against the devil over his mortal soul, you'd hope you'd find him writing his bio for Charity Akita, but alas, you'd be wrong. Instead, a disgruntled Secretary will have to write his bio for him. Let's all feel sorry for the Secretary.
I'll admit though, he does have good sense of local cuisine. Hit him up if you're looking for a good ramen or burger joint in Akita City!
Treasurer: Caty Sullivan
Hello! I'm Caty and I'm on my second year of JET in Akita City! I'm from Boston in the U.S. and I really enjoyed volunteering my time with different charities back home, so I'm really glad to be working with Charity Akita this year. I mostly volunteered doing things like tutoring kids in math and English, and working on a crisis phone and text line. I hope I see many of you at all our events this year!
Secretary & Social Media Coordinator: Danie Manos
Hey everyone! I'm Danie, and I'm still crazy proud of my husband's and my couple's costume for the Halloween party last year! (Think you can outdo our Fairly Odd Parents?) I'm a JET alumna whose been living in Akita for the past three years. You might know me through my other half, Pimms Hubbell, who is now an Akita JET Prefectural Advisor. This is my first year with Charity Akita and I'm excited to be involved as I am passionate about volunteerism and community outreach. Hope to see you at our events!
Location Liaison: Aki Regan
Hello, I'm Aki (in Akita, cue all the puns)! I'm a second-year JET from North Carolina in the US, and currently live in North Block. Things I like include: the outdoors, cafes, thrifting, historical museums and sites, namahage, wine, karage-kun, pocky, and face-in-holes.
I've always enjoyed volunteer work and studied nonprofit management in undergrad. With that said, I'm looking forward to being more involved with both the JET and greater Akita community this year through this organization!